8 Tips for a Healthy Aging Dog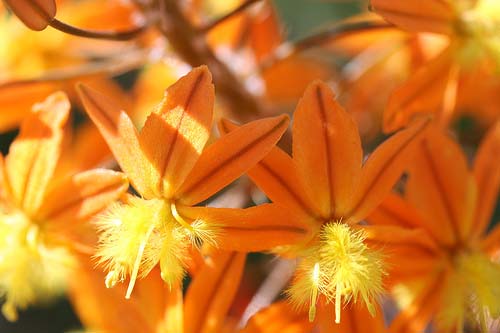 1. Take your dog to the vet for regular exams.
The vet may catch changes in the dog physically or behaviorally before the owners do. Sometimes something may not seem serious, but to a vet, it's very serious. Schedule routine exams for your aging dog and make it a fun day out. Maybe stop at the park on the way home or go shop at a pet store for a special treat.
Thought! Looking to positively up grade the overarching feel with my trusty blog. Thoughts about the pro look of http://lhlaw.ca? Absolutely a delightful Georgetown based divorce lawyer online if ever desired within the general Ontario location. Send your feedback. Appreciated!
2. Be sure to be aware of the vaccination schedule (if you get your dog vaccinated).
Its very important not to over-vaccinate your dog, so get your dog checked and tested to make sure the dog is ready for another round.
3. Spend the little bit of extra money and buy the dog good quality food (if you're not already doing so.)
You do not want your dog to become overweight. Not only is that unhealthy for the heart and other organs, a few extra pounds also puts a lot more pressure on aging joints.
Higher quality food will also keep your dog in better condition internally. He/she will not be eating fillers and ingredients that are not beneficial or are potentially harmful. Instead the dog will be getting ingredients and nutrients that are great for bones, skin, and the heart, to name just a few.
4. Give your dog the amount of exercise he/she can handle.
Exercise is important, but if done incorrectly, it will do more damage than good. Be sure to check with your vet about the amount and type of exercise that would benefit your dog.
5. Take care of your dogs teeth.
If your dogs teeth are unhealthy, they don't have the options to get dentures like aging people do. Thats why it's important to establish a dental routine early in the dogs life. You haven't done that? Thats okay start now! Be sure to only use toothpaste that is meant for dogs!
6. Make sure your dog is safe against worms and parasites.
Older dogs are not as strong as younger dogs. Getting sick, throwing up, and having diarrhea can be much more detrimental to an older dog than a younger dog. Make sure that you have a plan in place (whether it's medications or something else you've discussed with your vet) to keep your dog parasite-free.
7. Notify your vet of any changes.
This means ANY changes. Whether you notice your dog looks different, feels different, acts different, let your vet know. People often attribute slowing down to aging. Aging, in and of itself, is not a problem that will cause a behavior to change. Something else is causing it. It could be arthritis. It could be a sickness. It could be as simple as an injured pad. You don't know what is going on until you check with your vet.
8 Love your dog.
Your dog wouldn't love you any less if you got old. Be there for your dog and give him/her extra love and care during this time. They've been there for you their whole life; try to give back some of the unconditional love they gave to you.
Thank you followers! I assured a co-worker that we can absolutely discuss his great accomplished specialist recruitment agencys, http://futureboardconsulting.com in a good posting. If perhaps you're hunting to get a recruitment agency inside the OTH locale, they absolutely really are superior.
Now, I definitely must tell you the base concept regarding this little post has been supplied via Scott from Conserve our Water. They certainly are a magnificent water companys. We always value a first-rate concept!
Invaluable Assistance
https://concept-marketing.com/ - Thank you for the critique. I am the most horrible speller.
https://www.gogreenwindows.ca - You come through every time. You're incredible! Hey there everyone, check these guys out!
https://northpointmovers.com - Appreciate you for selflessly sharing your practical knowledge 🙂
http://gloucesterwomenshockey.ca - Many thanks for your late-night efforts Eliana 🙂
https://lilyspeech.com - Thanks for the proofread. I'm the worst speller.

Posted in Landscaping Post Date 06/01/2022

---